MicroPeak USB Interface now available.
Altus Metrum is pleased to announce the immediate availability of the MicroPeak USB interface.
MicroPeak USB Interface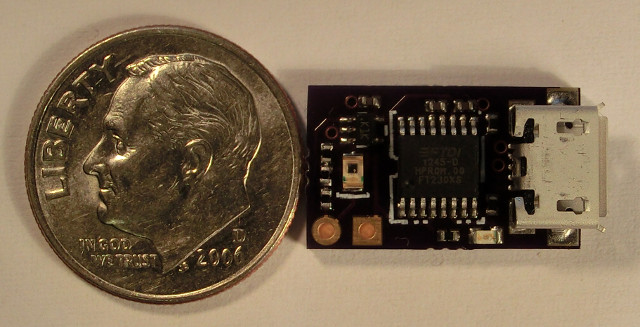 MicroPeak and the MicroPeak USB Interface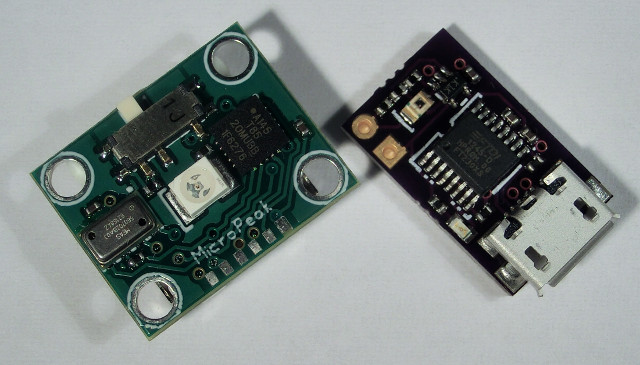 MicroPeak is fun to use all by itself, providing a quick way to know how high your rocket has flown. But, for those people itching for more data, MicroPeakUSB offers a way to download raw flight data and analyze that on your computer.
MicroPeakUSB doesn't require any changes to the MicroPeak hardware—new MicroPeak firmware transmits the entire flight log through the on-board LED to a phototransistor on the MicroPeakUSB Interface and then to the USB port on your computer.
Existing MicroPeak owners can contact us for a special deal on the MicroPeak USB interface and upgrading the MicroPeak firmware.